It is with mixed emotions that we take this opportunity to announce that Pete Sander, IADA President for the past 36 years and IADA employee for 46 years, will be retiring at the end of this year.
Pete graduated from Northwood University in Midland, Michigan. He began his career with IADA in 1975 as a field representative, networking with members and promoting IADA services before being named President in 1985.
During his professional career, one of his proudest achievements was overseeing the IADA Building Program. This undertaking included acquiring property and constructing a four-story office building overlooking the State Capitol, providing a permanent home for IADA to promote franchised car and truck dealers before the Illinois Legislature and various regulatory agencies in Springfield. Under his leadership, Illinois dealers have enjoyed a very strong legislative presence with the enactment and various amendments of the Motor Vehicle Franchise Act, the passage of Sunday Closing Legislation and many other legislative initiatives over the years.
In 1994, Mr. Sander was elected President of the Automotive Trade Association Executives, the national group of his counterparts in other states. In 2004, he was recognized by his alma mater, Northwood University, for his contribution and dedication to the auto industry. Over the years, he has been recognized for his work with the Secretary of State's office in representing dealers' interests on the SOS Dealer Advisory Committee. Under his tutelage, the IADA-CVR program came to fruition and has been a valuable member service and partnership for the association.
With his leadership, IADA is recognized as one of the stronger state dealer associations in the country as well as in the Springfield association community. Mr. Sander extends his sincere appreciation for the countless friendships and working relationships that have been such a wonderful part of his IADA life.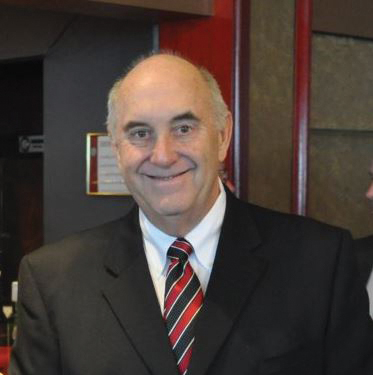 "It has been my pleasure and honor to lead IADA and be involved with such a dedicated staff to work with and for the many volunteer dealer members who have participated with IADA over the past 46 years. I thank you for the opportunity."
Pete Sander, IADA President